Top three fruit purees to try in your next gose.
What makes a beer a gose?
Gose was first brewed in the German town of Goslar sometime between 1,000 AD and 1,200 AD, depending on your culinary history source. The brackish waters of the Gose River used by local breweries gave the beer its signature salinity and its name. Traditionally, gose was brewed with malted barley and coriander using a process of spontaneous fermentation. The combination of ingredients, spontaneous fermentation, and saline water from the Gose give the beer its unique tart and salty flavor profile.
Today, malted barley is supplemented in many gose beers with half-malted wheat, and most brewers add salt to water to create the saline characteristic associated with gose. No longer spontaneously brewed for reasons of sanitation, modern gose is top-fermented with lactobacillus bacteria to give the brew its signature sour note.
When gose beer came to America, experimental craft brewers began adding fruit puree. It's a natural choice as salting fruit is common practice in many cultures. Fruited gose use large quantities of fruit puree, which are added to the tank after the primary fermentation is complete. The result is a beer that brightens fruit flavors with salinity and balances sweetness with light acidity.
What fruit purees shine in a fruited gose?
Pink grapefruit puree
Pink grapefruit has a natural affinity for coriander, and people frequently salt grapefruit to enhance its succulent sweet and sour flavor. Pink grapefruit puree adds citrus zest and juicy mouthfeel to gose beer for a refreshing beer-drinking experience.
Prickly pear puree
Prickly pear has a flavor that's been compared to bubble gum, strawberries, and watermelon. The salty, tart characteristics of gose brighten and balance the candy-sweet taste of prickly pear puree. Prickly pear gose offers an all-American take on the European classic gose.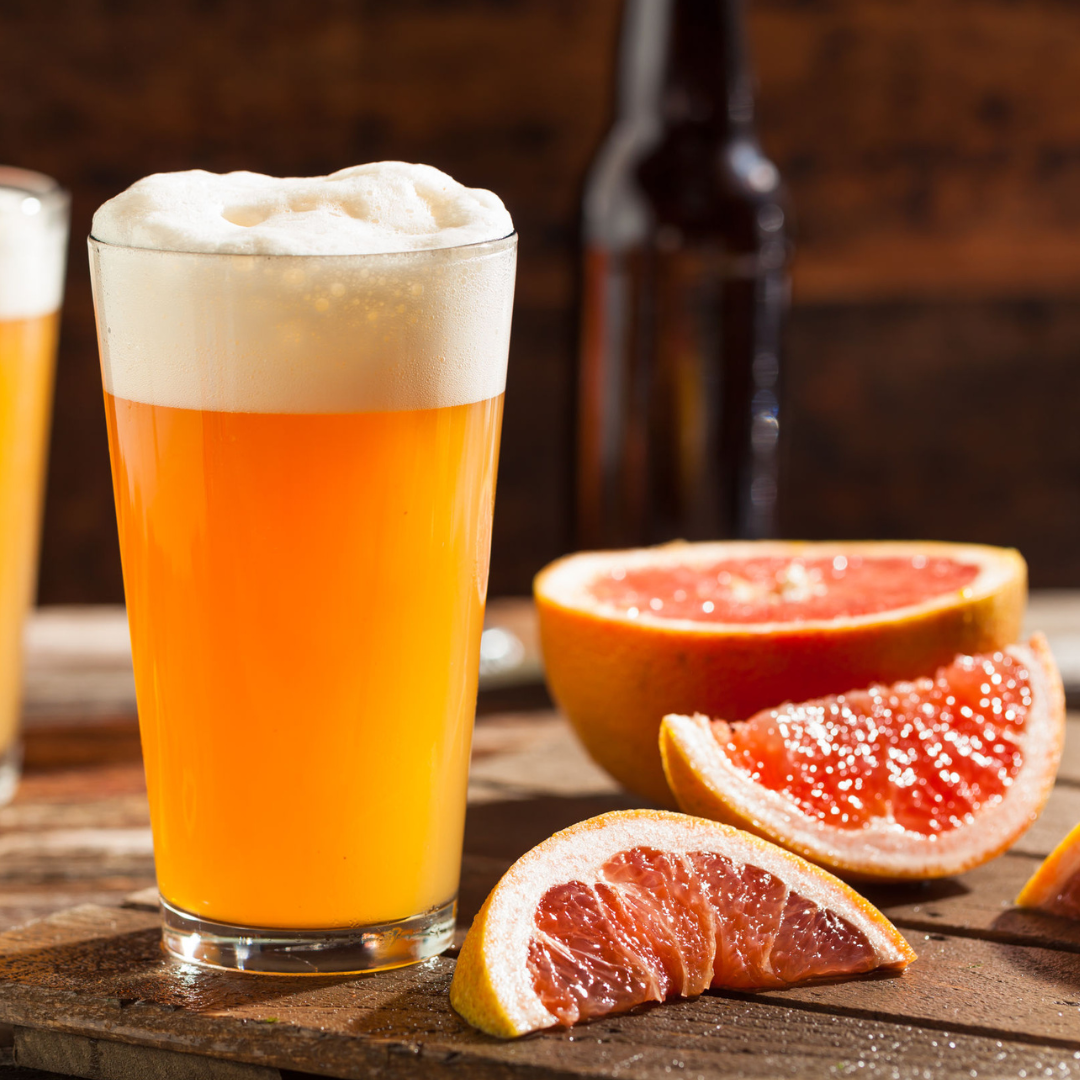 Experiment with fruited gose today using the highest quality fruits on the market.
While traditional gose relied on unsanitary fermentation practices, modern brewers are regulated by more stringent food and beverage standards. At Purée Arête, if it's not next level delicious and fresh and safe, we take a hard pass. That's because every step in our process – from fruit selection to aseptic packaging – is designed to make your brews the best on the market. That means, you can trust our fruit purees for fruited gose that's juicy, sweet, sour, salty, and always fresh.
No sugar added. – Custom blends available – All natural.