Discover Our Artisan Savory Sauces
Crafted by Chef Wolfgang in the Heart of the Hudson Valley
Elevate Your Creations with Our Savory Sauces
At Puree Arete, we're passionate about crafting exceptional culinary experiences. Our sauces draw inspiration from the natural beauty of New York's Hudson Valley, resulting in flavors as rich and vibrant as the landscape itself.
Aseptic Marinara Sauce
Experience the perfect blend of sautéed garlic and crushed tomatoes, delicately sweetened with a touch of sugar. This is the sauce that elevates your Italian creations to the next level.
Artisan Pizza Sauce
Craft the most delectable pizzas with our savory pizza sauce—masterfully created to bring out the rich flavors of tomatoes, garlic, and spices. The secret to pizza perfection!
Our Commitment to Quality Enhances Your Cuisine
Our sauces are all-natural, free from additives or preservatives, and available in convenient 6-pound pouches.
We believe in the power of natural ingredients. That's why our sauces are all-natural and free from additives or preservatives. Our innovative Safe Quality Food (SQF) Level 3-certified facility ensures that every sauce meets the highest standards of quality, flavor, and safety set by the world's top chefs
Enhance Your Pizza Creations with Puree Arete Pizza Sauce
Are you a pizza restaurant owner or a frozen pizza manufacturer looking to take your offerings to the next level? Puree Arete's Artisan Pizza Sauce is your secret ingredient for elevating the Italian pie experience and wowing your customers. Try these mouthwatering ideas!
Customizable Pizza Bar
Let your customers become pizza artists. Set up a pizza bar with a variety of toppings and Puree Arete Pizza Sauce as the canvas. This interactive experience will keep adventurous patrons coming back for more.
Stuffed Crust Extravaganza
Take stuffed crust to the next level by adding our pizza sauce inside the crust. It's a surprise burst of flavor with every bite.
Dessert Pizza
Don't forget we also have all-natural fruit puree, perfect for experimenting with dessert pizzas like Nutella, marshmallows, and strawberry puree for a sweet treat.
Elevate your pizza offerings, delight your customers, and set your establishment apart from the competition.
Elevate Your Italian Menu with Puree Arete's Marinara Sauce
Restaurant owners and frozen food manufacturers transform ordinary dishes into extraordinary culinary experiences with our savory Marinara Sauce. Try these delectable ideas to infuse Italian authenticity into your offerings!
Gourmet Lasagna
Create layers of flavor with our Marinara Sauce in your lasagna. Add ricotta and mozzarella cheese, spinach, and ground beef for a show-stopping dish that oozes authenticity.
Calzone Perfection
Fill pizza dough pockets with a blend of cheeses, sautéed vegetables, and our Marinara Sauce for a handheld Italian delight.
Frozen Italian Delights
For frozen food manufacturers, our Marinara Sauce can enhance a range of Italian frozen entrees, from pasta dishes to ready-to-bake lasagna.
Puree Arete's Aseptic Marinara Sauce is the secret to crafting unforgettable Italian dishes that keep your customers coming back for more.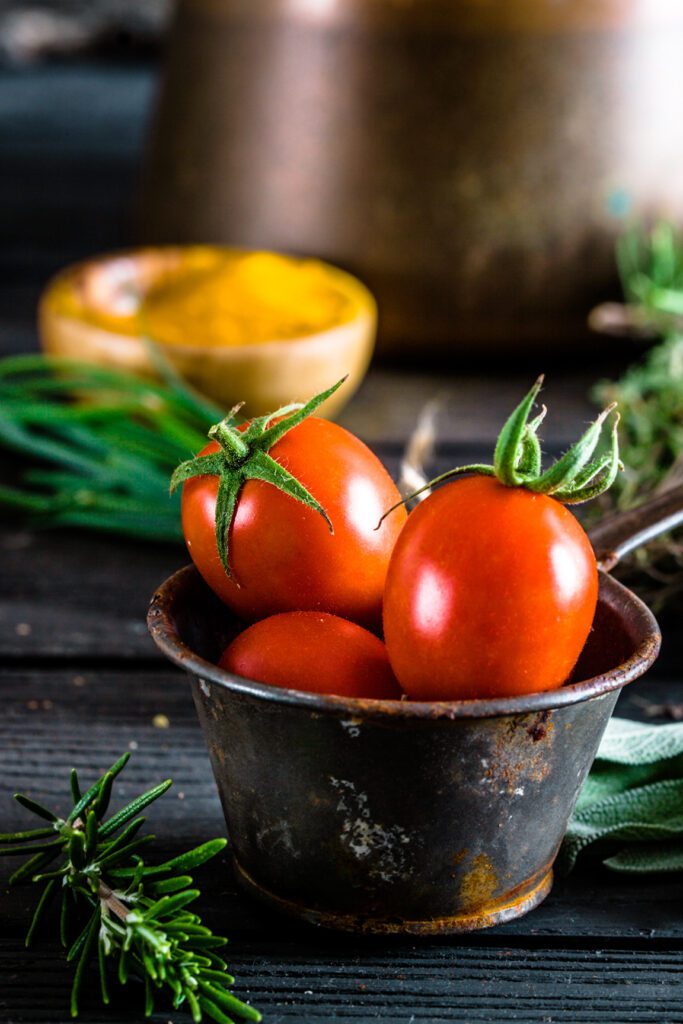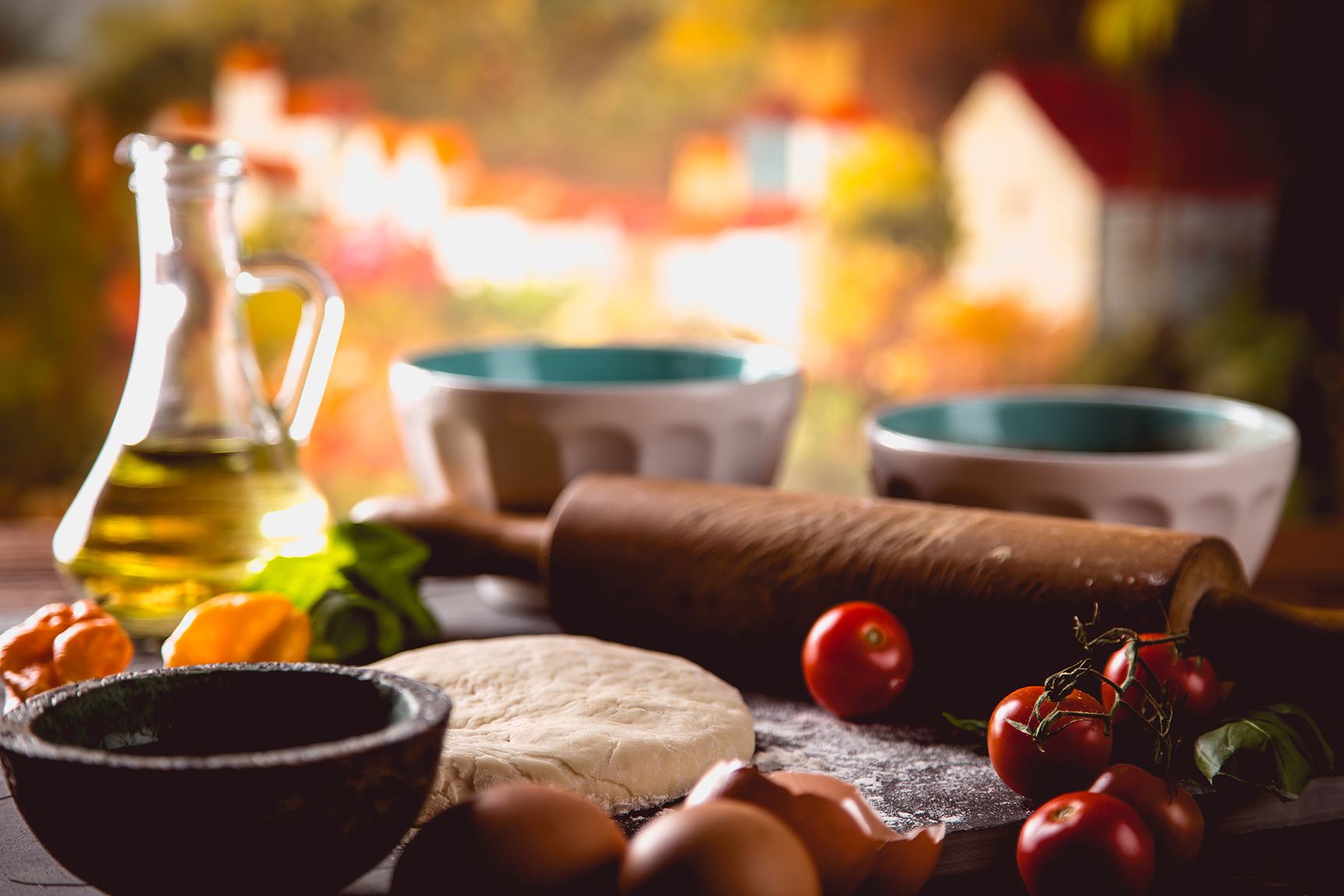 Elevate your menu with Puree Arete's Artisan Pizza Sauce—a culinary masterpiece meticulously crafted by Chef Wolfgang in the heart of the Hudson Valley. Immerse your patrons in the robust flavors of basil, oregano, and crushed tomatoes, subtly sweetened to culinary perfection. Boasting a deep red color, this all-natural, additive-free sauce is your key to creating signature pizza experiences that set your establishment apart, offering convenience, flexibility, and quality. Pair this artisan sauce with your favorite ingredients to deepen the flavors of classics like Pizza Margherita or to experiment with bold, new culinary creations of your own invention. Take your pizza offerings to new heights with the authentic Italian flavors of Puree Arete's Artisan Pizza Sauce. *Each case contains 6/6 lb. pouches **Refrigerate after opening to maintain its freshness.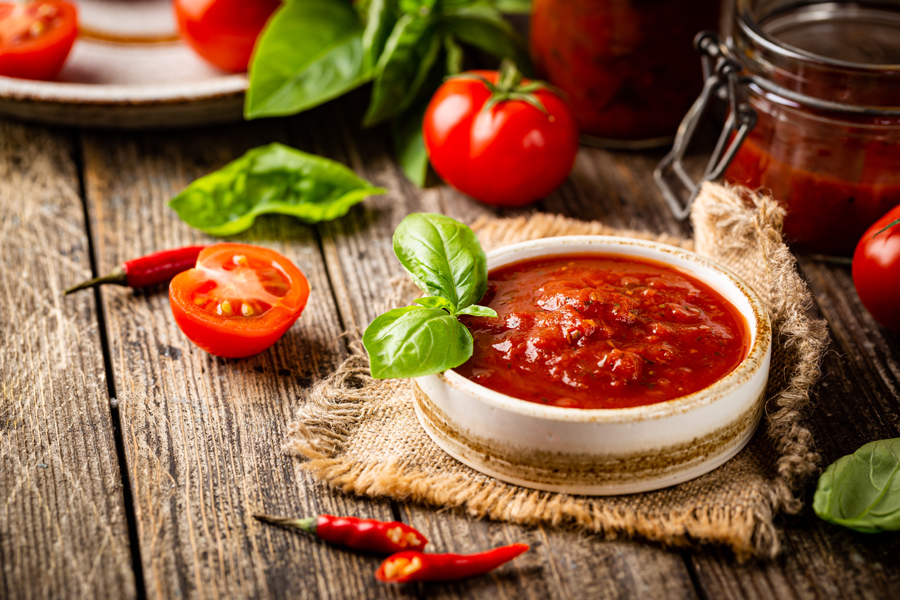 With Puree Arete's Marinara Sauce, Chef Wolfgang has perfectly balanced the vibrant flavors of sautéed garlic and crushed tomatoes with fresh basil and oregano for authentic Italian culinary creations. Sweetened with just a hint of sugar, this all-natural, additive-free marinara reflects our commitment to the highest quality ingredients. For your convenience, our Aseptic Marinara Sauce is packaged in 6 lb. pouches, each thoughtfully labeled with production dates and lot numbers. Unopened pouches have a one-year shelf life when stored at ambient temperature. *Each case contains 6/6 lb. pouches **Refrigerate after opening to preserve its freshness.
We have other sauces avaialble on request.
Please contact us for more information !