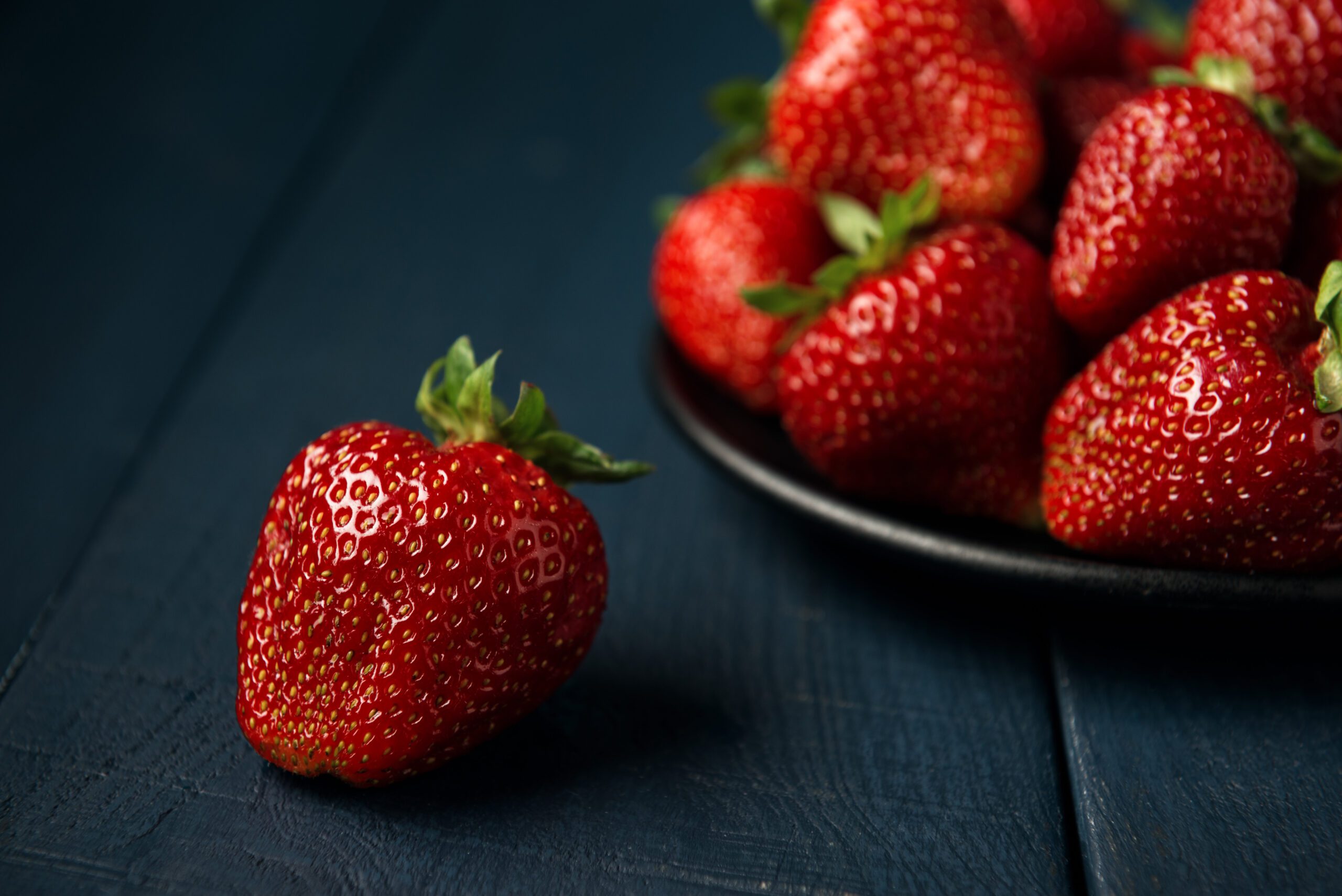 Strawberry: a singularly sweet experience
Strawberries are a popular pureé among brewers because the humble berry has so much to offer. It's a popular mainstay flavor that simply cannot be engineered in a laboratory. It's got an intense flavor that's more complex than most fruit, but it also plays well with others. From chocolate to basil, strawberry pureé pairs with such a variety of ingredients that the potential for new beer flavors is limitless. Let's dig a little deeper into three unique qualities that strawberry pureé brings to brewing.
What does strawberry pureé add to beer?
People love the jammy flavor of fresh strawberries, so it holds a perennial spot on most dessert menus. Studies show it's the intense flavor and sweetness that people crave, but strawberries bring more than sweetness. They also give lambics and farmhouse ales complex green notes and hints of caramel and spice.
Because the flavor is so complex, strawberries remain a mystery to flavor chemists. It's the aroma, in particular, that causes trouble. In an interview with LiveScience, analytical chemist Susan Ebeler explained, "We don't have a good handle on what really is responsible for strawberry aroma, that is why there are no good artificial strawberry flavors, because it is such a strong, complex mixture." Strawberry pureé made with premium local fruits loans wild ales and sours full-bodied aroma that rounds out the mouthfeel.
Strawberry shortcakes, strawberry patches, strawberry jam on slices of bread – you and the strawberry go way back. The plump, red strawberry is a reminder of simple, childhood pleasures, so it plucks at our nostalgic heartstrings. But it's also an undeniably sexy fruit that's right at home in a romantic dinner. Whether it's memories of strawberries and ice cream in kindergarten or chocolate-covered strawberries on Valentine's Day, strawberries make happy memories, and happy memories make beer taste better.
Pureé Arête: a singularly scrumptious pureé
At Pureé Arête, we capture the singular essence of each fruit in our pureés, and our strawberry pureé is no exception. Made from the highest-quality local berries, our dark, red strawberry pureé is intensely flavorful. It's the perfect pureé for someone who wants to add sweetness, aroma, and happy memories to their next brew.
No sugar added.
Custom blends available.
All natural.
Contact us to learn more about our fruit pureés and concentrates for brewers.