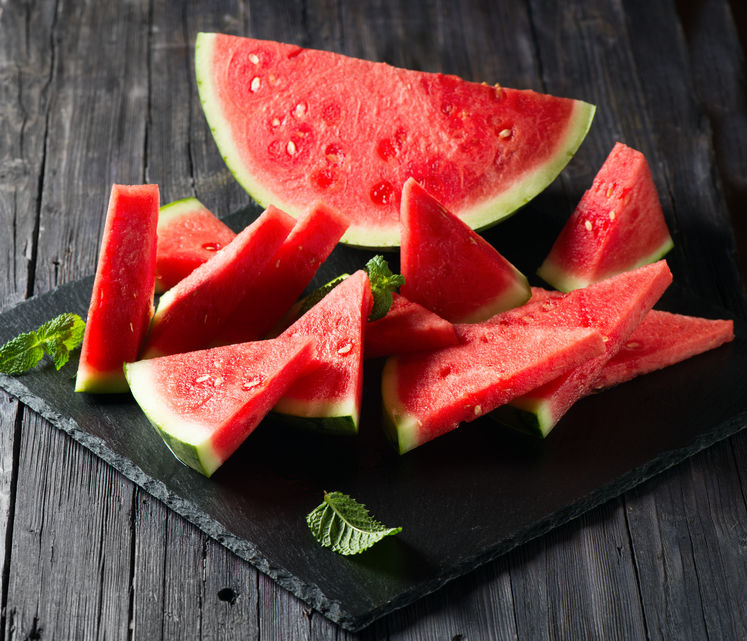 Watermelon:
the summertime favorite
Americans eat around fifteen pounds of watermelon annually per capita. Statistically, if you aren't eating watermelon right now, somebody in your family is probably picking up your slack. It's easily the most popular of the melons, and it's a staple of cookouts, beach trips, and family reunions. Naturally, that makes watermelon a perfect pairing for beer, another warm weather favorite.
What does watermelon puree add to beer?
Colorful, sweet, and best eaten ice cold, a ripe red slice of watermelon is an emblem of summertime fun. Add fresh watermelon puree to a farmhouse lager, an IPA, or any other summer beer for a thirst-quenching Fourth of July experience. Light, crisp watermelon puree can even transform cooler weather favorites like ciders into a mid-August barbecue favorite.
Watermelon essence has as much to do with the nose as the palate, and fresh watermelon puree serves up a mouth-watering aroma all on its own. While the sweet, juicy fruit can stand alone in a balanced hefeweizen or wit, it also pairs well with some surprising flavors like chilis, citrus, berries, and vanilla. Watermelon's team player characteristics and popular appeal provide brewers with ample opportunity to create novel beers with year-round appeal.
When you pop the top on a watermelon beer, the crisp aroma prepares your brain for what's coming next. It's impossible to stop your mouth from watering. With that first swig of an easy-drinking watermelon wheat, the silky sweetness of the fruit puree is absolutely sensual. However, don't be fooled, watermelon puree can also deliver mouth-puckering tartness in a gose or a sour.
Purée Arête: the puree that makes watermelon wow!
At Purée Arête, we develop purees that capture the essence of brewer's favorite fruits. We use aseptic processing to ensure the highest standards of safety and the most dynamic fruit flavors. Our watermelon puree is no exception. If you're dreaming of your next summertime brew, think watermelon puree for extra wow.
No sugar added.
Custom blends available.
All natural.
Contact us to learn more about our fruit purees and concentrates for brewers.